Childcare
NURSERY/KIDS ZONE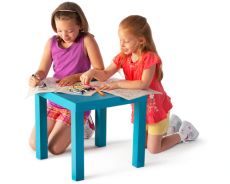 Child Watch is provided free to members with family membership while utilizing the facility. Children without membership cost $5 per child per visit.
Nursery: For infants age 6 months up to Kindergarten
Monday-Friday 8:30am-11:30am
Monday-Thursday 5:00pm-8:00pm
Kids Zone: For youth age Kindergarten to 12 years old
Monday-Thursday 5:00pm-8:00pm
*Summer Hours Mon-Fri 8:30am -11:30am
(Summer hours are effective mid June until mid August—Children can be signed into the summer camp program for up to 2 hours)
Fees: Free to members
Days Off
The YMCA provides a days off/child care program on all school holidays during the school year except Memorial Day, 4th of July, Labor Day, Thanksgiving and the day after, Christmas Eve, Christmas Day, New Year's Eve, and New Year's Day.
7:30am-5:30pm
K-5th grade – All School
Swimming everyday
Stop by the Welcome Center to Register!
Please bring: Sack Lunch, Swimsuit, Towel and a Bag
Fees: $22 per day (Financial Assistance Available)
Y-KIDS AFTERSCHOOL PROGRAM
The Y-Kids Afterschool Program engages kids in physically active learning and imaginative activities that encourage exploration of who they are and what they can achieve. Students get assistance with their homework from trained Y-staff, are served a nutritious meal, participate in the CATCH curriculum, and form long lasting friendships that enhance their development and growth, and self-confidence.
Y-Kids Afterschool until 6pm
Y-Kids Sites: Edison, Northeast, Liberty, and Mark Denman Elementary Schools.
Registration for Y-Kids is available at the YMCA's Welcome Center.
Summer Camp
Check back in the Spring of 2019 for our complate Summer Camp Info