Swim Team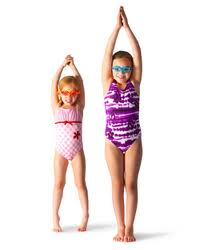 2018-2019 Danville YMCA Dolphins Winter Swim Team Information COMING SOON!
_____________________________________________________________
Danville YMCA Dolphins Winter Swim Team Information 2017-2018
2017-2018 Practice Schedule:
– Practices begin Monday, October 2nd
– The season runs through March 11th, ending practice date will depend on your swimmer and their championship meet in which they qualify.
– October – practices Monday-Thursday, starting November practices Monday-Friday
– 6:00 – 7:00 p.m. for 8 & under, New Swimmers ages 12 & under, any swimmer who did not make Districts in the 2016-17 Winter Season
– 6:00 – 7:45 p.m. for everyone else
– 5:45 – 6:15 p.m. for Drylands Monday, Wednesday, with take home exercises for Tues, Thurs, Fri for all swimmers ages 11 and older (adding Friday starting in Nov)
– Friday practices starting in November will be 6:00-7:00 p.m. for all District/State swimmers from last year and by invitation for any swimmers new to the team
Gear:
Practice – bring suit, cap, goggles, water and drag suit (drag suit is any suit for girls that is several sizes too big that will drag the water while they swim, for boys they make specific drag suits made of mesh or they can wear a summer board short type suit over their jammer) and/or tights/hose (for 11 & up) to each practice; workout wear for Drylands on M/W and eventually F
Meets – meet suit & cap will be available for order starting after the Parent Information Meeting
Fees:
Everyone: $15 Registration fee
Members: First swimmer-$210; $195 multi child discount; $155 DHS girl; $125 DHS boy
Note 1: All swimmers must be members of the YMCA to compete during the winter season.
Note 2: There are additional fees for invitational swim meets. Usually $3-$5 per event.
Note 3: DHS swimmers must swim with the high school team to receive the discount.
Note 4: Coach Joyce usually is on deck at the Girls & Boys high school sectional meet and any non-DHS swimmer interested in swimming should discuss competing at the sectional meet ASAP so their school can register as having swimmers.
Registration:
Registration is open in the computer system as of September 12th and must be completed prior to first day your swimmer decides to practice. If I have current information from the summer season and nothing has changed (address, phone, email), you do not need to fill out any new forms.
2017-2018 Tentative Winter Schedule
Monday, September 11                      Parent Information Meeting @ 6:30 p.m. at the Y
Friday, October 13                              Welcome Back "Picnic" @ 6:00 p.m. at the Y
Saturday, October 14                          Decatur Invitational
Saturday, October 28                          Mattoon Invitational
Saturday, November 4                        Dual Meet @ Clinton
Saturday, November 11                      Girls High School Sectional Meet
Sunday, November 19                         YMCA Virtual Meet – Home (counts as a meet)
Saturday, December 9                        Clinton Invitational
Friday, December 15                          Team Holiday Party @ 6:00 p.m. at the Y
Sunday, December 17                         Officials Clinic – L1 & AO –  8:00 a.m.-noon & 1:00-5:00 p.m.
Fri, Jan12-Sun, Jan 14                         Springfield Invitational
Saturday, January 27                          Home Meet vs Clinton & Christian County (so far)
Saturday, February 10                         Decatur Invitational
Saturday, February 17                          Boys High School Sectional Meet/Host a Last Chance Meet
Sat, Feb 17 or Sun, Feb 18                  "Middles/Bigs" Group Activity
Friday, February 23                             Time Trials @ Springfield
Sat, Feb 24-Sun, Feb 25                       Districts @ Springfield (no Jr Dist this year)
Fri, Mar9-Sun, Mar11                           State @ St. John, IN
Saturday, March 31                               Team Banquet
For more information contact Coach Joyce Bruett
jbruett@danvilleymca.org or 217-442-0563 ext.110