Childcare
CHILD WATCH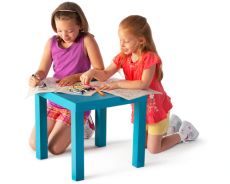 Child Watch is provided free to members with family membership while utilizing the facility. It is located in the lower level outside of the women's locker room.
For infants age 6 months up to 9 years old
Monday-Friday 8:30 a.m. -11:00 a.m.
Monday-Thursday 5:30 p.m. – 7:30 p.m.
Fees: Free to members, Non-Members – $5 per child per visit
Days Off
When school is out the Y is in!*
*Please see Welcome Center for more details on specific dates.
7:30am-5:30pm
K-5th grade – All Schools
Stop by the Welcome Center to Register!
Please bring: sack lunch, swim suit, towel, and a bag
Fees: $27 per day (Financial Assistance Available)
Y-KIDS AFTERSCHOOL PROGRAM
The Y-Kids After-school Program engages kids in physically active learning and imaginative activities that encourage exploration of who they are and what they can achieve. Students get assistance with their homework from trained Y-staff, are served a nutritious meal, participate in the CATCH curriculum, and form long lasting friendships that enhance their development, growth, and self-confidence.
Y-Kids After-school until 5:30 p.m.
Registration for Y-Kids is available at the YMCA's Welcome Center.
SUMMER CAMP
Register now for The Best Summer Ever! Summer Camp begins June 29th and campers can register at any time. Please call the Welcome Center at (217) 442-0563 for more information.