Education & Leadership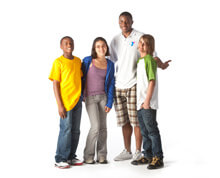 At the Y, we work every day to help them set and achieve their personal and educational goals. As a result, thousands of children and teens throughout the community gain confidence as they recognize the Y as a place where they belong and can feel comfortable exploring new interests and passions.
Additionally, through our leadership and academic enrichment programs such as Out of School Time program for students K-6th grade that are working with the school districts this year on virtual learning or going partial days at school as well as our Study Hall for middle school and high school students needing extra assistance with homework and their virtual learning. The Y has a Life Hacks 101 class, etiquette for 2020, to make sure that every child has an opportunity to envision and pursue a positive future, and to take an active role in strengthening his or her community.