YMCA Lifeguard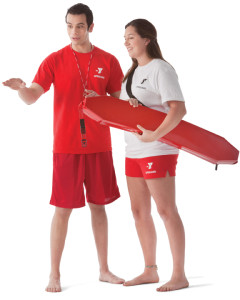 YMCA LIFEGUARDING CLASS
Next Class Begins:April 4
Cost: Members – $190  *   Non-Members – $205
Visit the Welcome Center to Register
________________________________________________________________________________________
Participants must be 16 years or older by the last day of the course.
This fee includes all the course training listed below, books and a rescue mask.  Sign up is first-come-first serve (max 8 students).  The instructor for this course is Joyce Bruett. For further questions please contact her at jbruett@danvilleymca.org
Note: YMCA Lifeguard Certification Course will include YMCA Lifeguarding, American Safety & Health Institute Basic Lifesaving (CPR-Pro/AED), First Aid, and Oxygen Administration.
Bring the following items with you to each class:
Lifeguard Manual, Rescue Mask & Pack, and whistle (included in the cost of course)
Notebook/Pen
Bathing Suit & Towel
 PREREQUISITE SWIM REQUIREMENT
 Phase 1
Perform a feet first surface dive in 8 to 10 feet of water. Then swim underwater for 15 feet.
Swim 50 yards of each:

Front crawl with the head up
Sidestroke
Breaststroke
Breaststroke with the head up
Elementary backstroke kick with hands on the chest
Phase 2
Tread water for 2 minutes
Swim 100 yards of front crawl/freestyle
Phase 3
Participants will start in the water at the shallow end and perform the following:
Sprint for a distance of approximately 60 feet and then perform an arm-over-arm surface dive in 8 to 10 feet of water.
Pick up an object (dive ring) from the bottom of the pool, surface and tread water for at least 1 minute with legs only, and then replace the object back on the bottom of the pool where it was found.
Surface and swim the remaining length to the end of the pool and hoist yourself out of water without using a ladder or other assistance.
Immediately begin compression on an adult manikin for 1 minute or 100 compressions; stand and listen to directions from instructor.