FAMILY FUN NIGHTS – FREE FOR COMMUNITY – Come with the family and enjoy all the fun that the Y has to offer. October 16, November 20, December 18 from 6-8 p.m.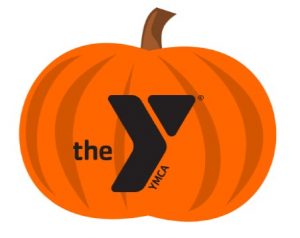 FLOATING PUMPKIN PATCH – Swim and pick your favorite pumpkin to take home! Sat, Oct 31
Alerts & Announcements
Phase 4 begins June 29
The staff and volunteers at the Danville Family YMCA have missed you! It's been hard to be away from the people we care about. Thank you for staying safe and keeping others safe during these challenging times. Our doors may have been closed, but the Y hasn't stopped serving our community and preparing for reopening our facility. Your safety is our number one priority, so we've made some changes to ensure your well-being. We've sanitized our facility, updated our cleaning procedures, and designed environments to support social distancing. We're here to help you focus on what matters most: your health, your family and friends, and your community. Because we're not just a place to work out; we're people – from all backgrounds – who want to improve our lives, nurture our families and strengthen our community, together. We're so happy to welcome you back! Together, we're a better us.
Phase 4 Re-Opening Guidelines
In accordance with the guideline set by the office of the governor, CDC, the Illinois Department of Public Health, and our local health department, we will be reopening our facility to our normal operating hours.
To keep staff and members safe, it is important that we follow all procedures established for participating in activities as well as entering and exiting the facility. It is recommended that you wear a mask for entering and exiting our facility, but you do not need to wear one while working out. Please check back frequently as this information is subject to change.
Help Us Stay Safe
· Staff will receive temperature checks upon arrival to work.
· Respect all signs regarding social distancing.
· Expect reduced capacity.
· Please do not participate in YMCA activities if you have a fever, cough, or shortness of breath. CDC and state guidelines encourage vulnerable populations to stay home.
· Child Watch is back open – formerly called Kid Zone and Nursery. Child Watch is for children ages 6 mo – 9 years and is from 8:30-11 a.m. Monday, Wednesday, and Friday (beginning the week of October 12th) and 5:30-7:30 p.m. Monday-Thursday.
Programs
Swimming lessons are on going, starting the beginning of each month with registration at during the last week (approximately) of each month for the next session. The Danville Dolphins Swim Team has started their winter season and is still taking registrations. Although their will be a few travel dual meets, most meets will be virtual meets swam at home. Homeschool/Virtual Learners P.E. has started in October and registration is ongoing. K-6th graders are on Tuesdays from 2-3:45 p.m. and 7th-12th graders are on Thursday at the same time. New programs coming soon are Parent/Child Gym & Swim, Bitty Sports of All Sorts, and our new LesMills Fitness classes, both in person and virtual.
Reservations
At this time, the best way for our staff to accommodate our member reservations is by phone. Lap lanes are still available by reservation most of the day, but please call in advance to make sure the time you want to swim is available. You may reserve your time by contacting the Welcome Center at (217) 442-0563 during the hours that the facility is open. Reservations will only be taken 48 hours in advance.
Phase 4 Facility Hours
Monday – Thursday 5:00 a.m. – 9:00 p.m.                                                                                                                                                                              Friday 5:00 a.m. – 8:00 p.m.                                                                                                                                                                                                  Saturday 6:30 a.m. – 3:00 p.m.                                                                                                                                                                                                    The pool opens 15 min after and closes 15 min before the rest of the building.
Sunday hours, 1:00-5:00 p.m. will begin November 1st.
Warning / Disclaimer: COVID-19 is an extremely contagious virus that spreads easily through person to person contact. Federal and state authorities recommend social distancing as a means to prevent the spread of the virus. COVID-19 can lead to severe illness, personal injury, permanent disability, and death. Participation in the organization's programs or accessing our facilities could increase the risk of contracting COVID-19. This organization in no way warrants that COVID-19 infection will not occur through participation in our programs or accessing our facility.