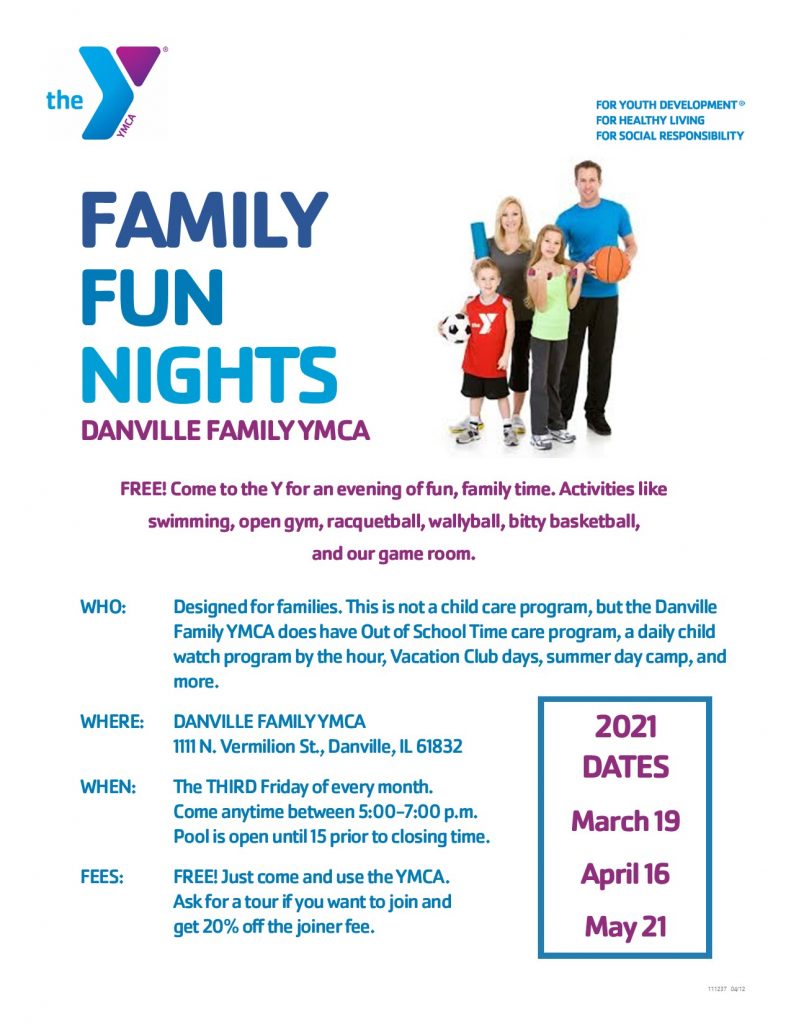 Alerts & Announcements
In accordance with the guideline set by the office of the governor, the Illinois Department of Public Health, and our local health department, we are bringing back some of our facility programs.
To keep staff and members safe, it is important that we follow all procedures established for participating in activities as well as entering and exiting the facility. It is mandated that you wear a mask during your time at the Danville Family YMCA unless you are actively swimming or showering.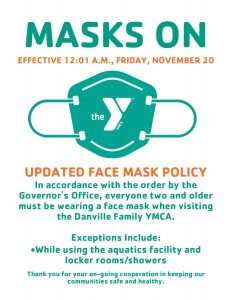 Warning / Disclaimer: COVID-19 is an extremely contagious virus that spreads easily through person to person contact. Federal and state authorities recommend social distancing as a means to prevent the spread of the virus. COVID-19 can lead to severe illness, personal injury, permanent disability, and death. Participation in the organization's programs or accessing our facilities could increase the risk of contracting COVID-19. This organization in no way warrants that COVID-19 infection will not occur through participation in our programs or accessing our facility.