Family/Special Events
HAUNTED HOUSE
The Y will be having their first Haunted House on Sunday, October 30 from 5-8 p.m. We are looking for volunteers to help work in the haunted house (bring your vivid creativity to our "production"). Call Joyce Bruett at 217.442.0563 x106 or email at jbruett@danvilleymca.com if you are interested.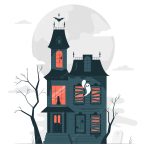 FLOATING PUMPKIN PATCH
Our annual Floating Pumpkin Patch will be Thursday, October 20th from 6:30-7:30pm. Registration is free for members and $5 per child (adult entering the pool with swimmers under the age of 10 or non-swimmers, regardless of age, are free). Come and swim with the pumpkins and pick your favorite to take home!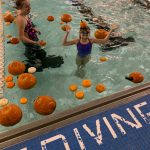 TRUNK OR TREAT
Trunk or Treat, with Central Christian Church and Project Success, will be on Friday, October 28th. Check back for event times.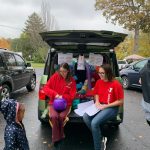 CRAFT FAIR
Our second annual craft fair is ready for booth registrations. $25 per booth space. Please fill out the registration form here and bring it into the Y with your payment. Attendance to the craft fair on Saturday, December 3rd from 9am-2pm is free for the community. Come and see all the special crafts our crafting community has to offer