Our History
The Young Men's Christian Association was founded in London, England in 1844 by George Williams to help young men like himself.
In the U.S., the first YMCA was founded in Boston in 1851.
In the late 1800's Luther Gulick created the YMCA Triangle symbolizing the importance of unity in maintaining a healthy Spirit, Mind, and Body.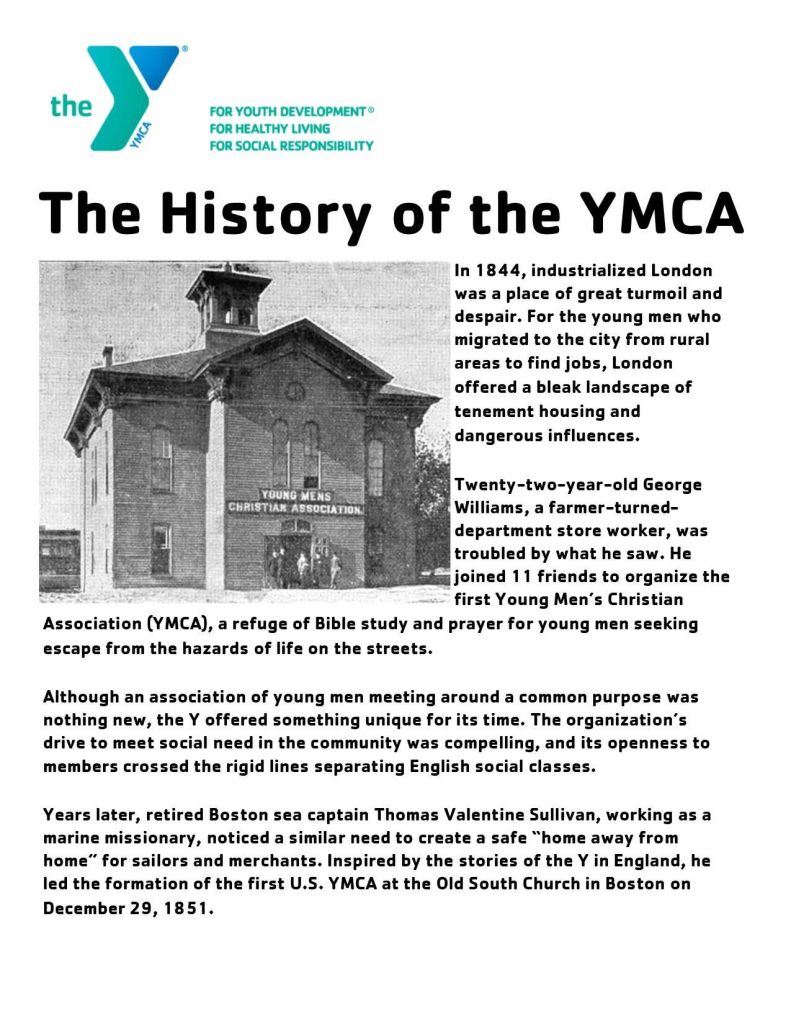 Today, the YMCA's primary program focuses are on healthy living, social responsibility, and youth development.
Learn more about your Danville YMCA by downloading the following PDF. Our history dates all the way back to 1883 and a lot of great things have happened since then.