Childcare
SUMMER CAMP
Summer Day Camp Registration is open for 2022! Great summers start at the Y! Our camp themes this summer are: Week 1 – Adventure Awaits, Week 2 – H2O So Cool!, Week 3 – Surviving the Y-ild Things, Week 4 – Party in the USA, Week 5 – Whodunnit?, Week 6 – Mish Mash Science, Week 7 – Sports Fandemonium, Week 8 – Summer Send Off Spirit Week. Weekly prices are $150 for members and $175 for non-members. Self pay, financial assistance, or CCRS available. Registration is only available at the front desk of the Y.
7:30am-5:30pm                                                                                                                                                                                  Camp Activities from 9am-3pm                                                                                                                                                                    K-6th grade
Stop by the Front Desk to Register!
Please bring: sack lunch, snack, swim suit, towel, and a bag (lunch & snack can also be provided)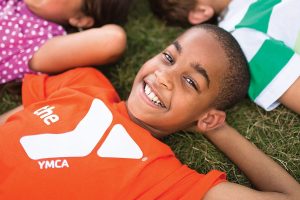 AFTERSCHOOL CHILDCARE PROGRAM
The Afterschool Childcare Program engages kids in physically active learning and imaginative activities that encourage exploration of who they are and what they can achieve. Students get assistance with their school work from trained Y-staff, are served a nutritious meal, swim weekly, and form long lasting friendships that enhance their development, growth, and self-confidence.
Afterschool until 5:30 p.m. with three days a week or five days a week available.  Weekly or monthly payment plans, with self-pay, financial assistance, or CCRS.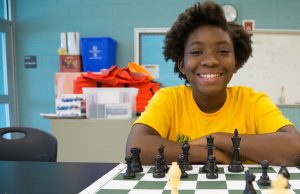 | | | |
| --- | --- | --- |
| | Three (3) Days a Week | Five (5) Days a Week |
| Monthly | $145 | $195 |
| Weekly | $36.25 | $48.75 |
Registration is available at the YMCA's Front Desk.
Vacation Club
When school is out the Y is in!*
7:30am-5:30pm
K-6th grade – All Schools
Stop by the Front Desk to Register!
Please bring: sack lunch, snack, swim suit, towel, and a bag
Fees: $27 per day (Financial Assistance Available) – this is a separate fee if you are attending mY-Time Afterschool Childcare.
*Please see Front Desk for registration forms and specific dates.
Child Watch
Child Watch is provided free to members with family membership while utilizing the facility.                                    It is located in the lower level outside of the women's locker room.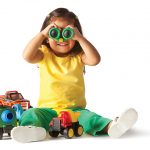 For infants age 6 months up to 9 years old
Monday, Wednesday, and Friday 8:30 a.m. -11:00 a.m.
Monday-Thursday 5:00 p.m. – 7:30 p.m. (Starting 4/19)
Fees: Free to members*, Non-Members – $5 per child per visit
*Child must be on the membership to use the Child Watch area for free.