Employment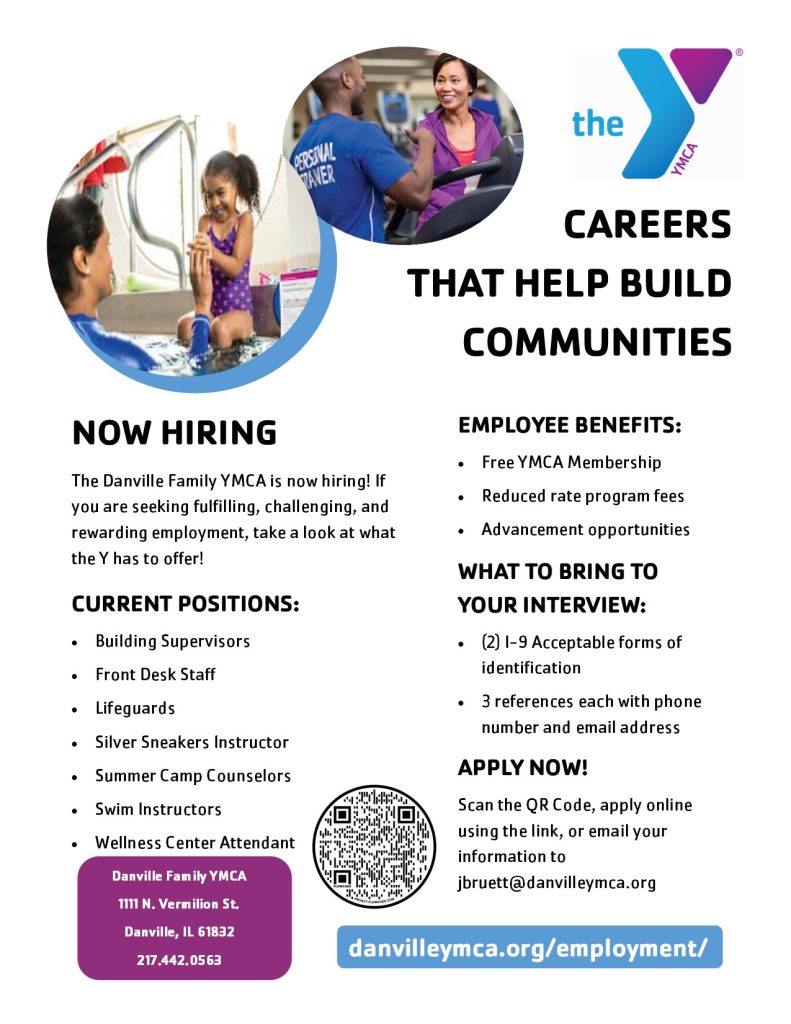 Below is a current list of available positions at the Danville Family YMCA.
Standard Part-Time Positions
Lifeguards
Summer Camp Counselors
Swim Instructors
Basketball Referees
Fitness Instructors
Wellness Center/Health Coach
Personal Trainer
Welcome Center
Building Supervisors
Custodian/Janitorial Staff
To Apply
Please complete the form below. Include a completed application with cover letter and resume. Please note the position for which you are applying. Download the YMCA Employment Application
Background Checks
The mission of the Danville Family YMCA is to help build strong kids, families and communities. Important to this effort is our ability to provide a safe and threat-free environment. For this reason, the YMCA monitors the sexual offender registry. Persons on the list will not be eligible for YMCA membership, program participation, volunteer or employment opportunities at the Danville Family YMCA.