Fitness Events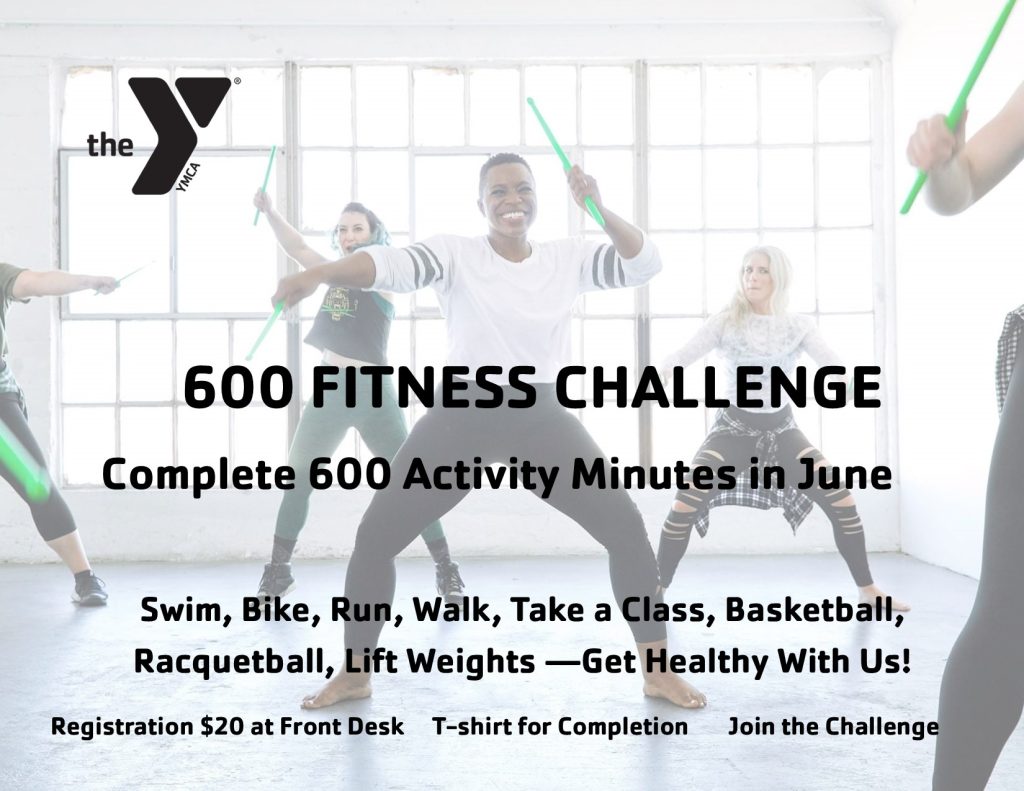 Compete with other Y members to complete 600 activity minutes. Swim, bike, run, walk, take a class, basketball, racquetball, lift weights – anything to complete your 600 this June!
I understand that this is an honor system challenge and that the Danville Family YMCA is providing this program to provide a challenging fitness activity for those wishing to have fun with their workouts. As with any fitness activity, please make sure you are cleared by a medical professional to participate in these activities. The funds raised in this program directly benefit our Fitness Programs.
After registering, we will provide you with a log sheet in a binder in the lobby. Please log your workout each time so we can help you keep track of your progress. The challenge begins on Wednesday, June 1 and ends on Thursday, June 30.