Birthday Party

Birthday Parties
Celebrate your child's next birthday at the Danville Family YMCA! You'll have an opportunity to be active and have fun in a safe environment. Enjoy a two hour party using both a party room and our pool. The Y will provide pizza, pop, paper products and decorations. In addition, your guests will each receive a one day family guest pass!
Birthday Party Package Includes:
-Pool time (1 Hour)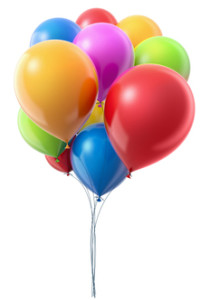 -Multi-Purpose Room (1 Hour)
(2) Large One Topping Pizzas
(2) 2-Liters of Soda OR (1) Case of Bottled Water
Paper Products*
*Paper Products include:
Plates
Cups
Utensils
Tablecloths
Napkins
Swimming Pool Rules:
Children ages 5 years and younger must have one adult per child in the pool within arms reach at all times.
Children ages 6 and older must have 1 adult per 10 children in the pool.
Anyone in the pool or on the deck must be in a lined swimsuit at all times. This includes parents, children and guests.
A complete list of pool rules can be found HERE.
Members:
Birthday Package
$95.00 For Up To 10 Children
(INCLUDING THE BIRTHDAY CHILD)
$4.00 For Each Additional Child
Non-Members:
Birthday Package
$115.00 For Up To 10 Children
(INCLUDING THE BIRTHDAY CHILD)
$4.00 For Each Additional Child
($13 for Each Additional Pizza and (2) 2-Liters of Soda OR (1) Case of Bottled Water)