Sports & Recreation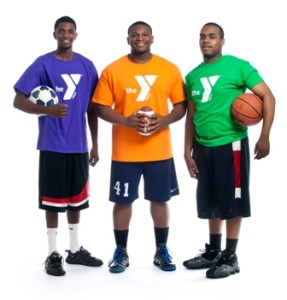 At the Y, sports and recreational activities are something special. Friendly competition (even with yourself), lots of variety and a supportive environment means team sports and recreation is fun again, and it makes for a healthier lifestyle and a good story or two.
ADULT INDOOR SOCCER "Futsal"
Looking for a place to play some indoor soccer? Look no further because it is here at the Danville Family YMCA! We offer a solution to the winter time weather! Teams are made up of high school players and adults.
Register online at www.danvillesoccer.org OR see Adnan at the Danville Family YMCA on Monday's from 5-8pm
Program Begins: Jan. 14th – Feb. 25th (7 weeks)
Participants: Adults or High School Students
Fee: $50.00 per player
Time: Sunday's, 4:30pm
Location: Danville Family YMCA
New and returning players are welcome
Games will be 2—25 minute halves (5 min. break at half)
Teams will play 5 vs. 5
ADULT VOLLEYBALL LEAGUE
Our adult volleyball league is for those who want to stay active in a fun, competitive program. The league is co-ed for ages 18 and older. You don't have to come with a team as we can place you on one. If you enjoy volleyball, this league is for you. Come with a team or you can be placed on a team.
TBA